About Abdy Retro Telephones
Abdy Retro Vintage Telephone Systems

As a small family run business, we have used all of our knowledge and skills gained from 32 years working with British telephones to develop a simple telephone intercom solution called "Exchange in a Box". Our chief engineer worked for BT for over 32 years and has 5 years of technical City & Guilds Telecommunications qualifications.
Why Exchange in a Box?

We could not find any simple cost effective solutions that would support both old dial telephones and modern push button phones. We love old dial telephones because they were the "last" of the proper "work forever" telephones. By that, we mean that unlike more modern telephones vintage telephones were designed and built to "last and last".
As well as using robust tried and tested high-quality materials they were designed to be simple to repair if they ever developed a fault, which was a rare occurrence due to the build quality and design.
Our Workshop

We build these "Exchange in a Box" systems in our own vintage telephone workshop. See the picture below of our purpose built GPO phone workshop.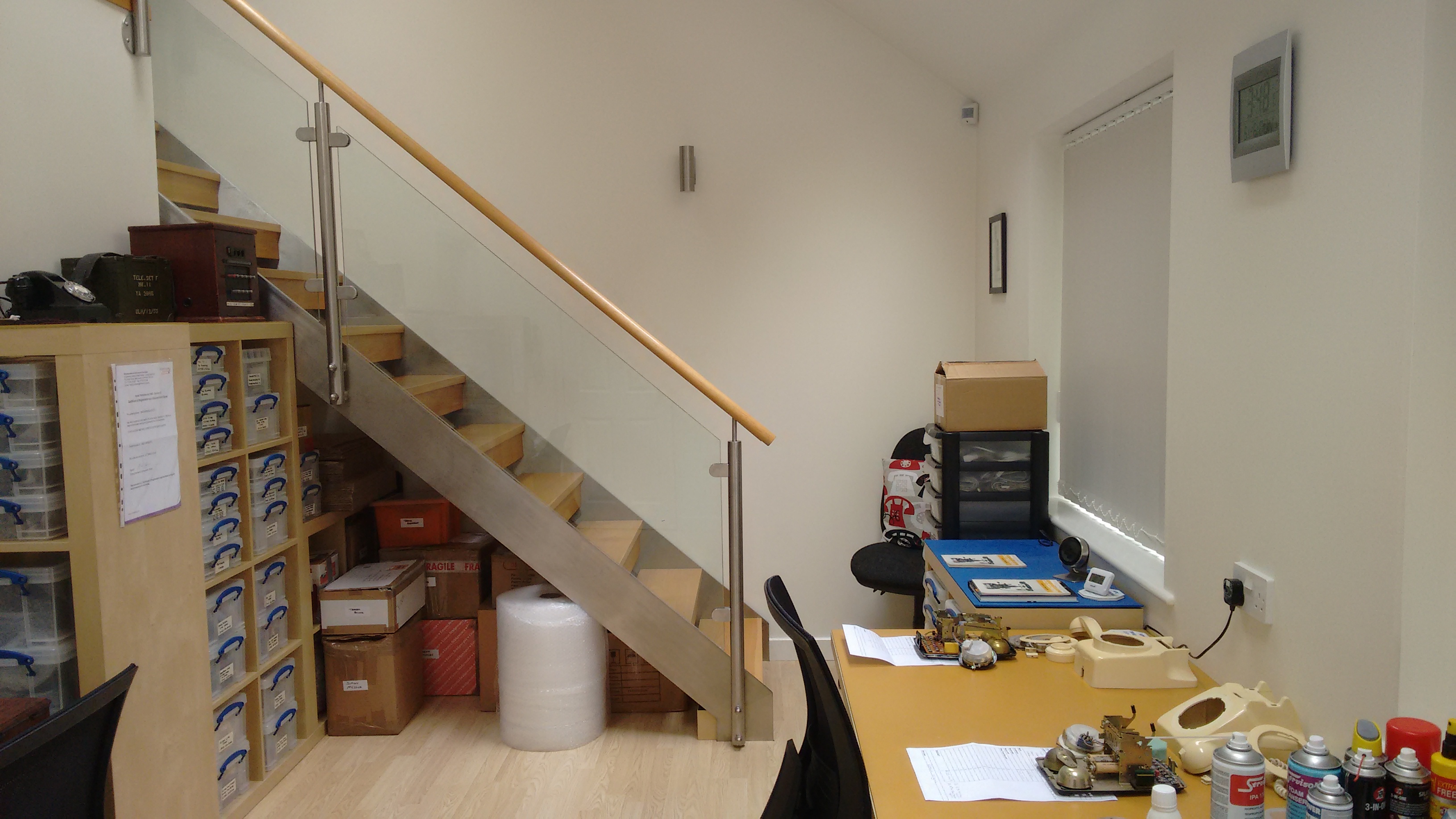 Tested & Reliable Telephone intercom solutions

All our vintage intercom telephony solutions are calibrated on dedicated BT/GPO test equipment.
Vintage electrical component design has never been beaten. These telephones are regarded as the pinnacle in the evolution of the telephone. This is particularly true in terms of the mechanical telephone bells. Bells in modern replica retro telephones are a poor imitation of the originals.